<>

Our businesses not only cater for the residents of Emsworth but also that large number of tourists drawn by it's thriving watersport industry and unspoilt coastal nature.

This guide is designed for anyone who lives, works, or plays in Emsworth and the surrounding area. It sets out to be a one stop guide to local Emsworth businesses. Our aim is to promote Emsworth's businesses and to highlight the huge range of products and services that they provide.

Our community guide brings together all of the charitable and community groups that do such a tremendous job in ensuring that our community thrives and the frail and needy are looked after and we have fun along the way.

Emsworth is a town that has an excellent community spirit with many local projects being completed by business and residents working together through the Emsworth Business association and The Emsworth Residents association.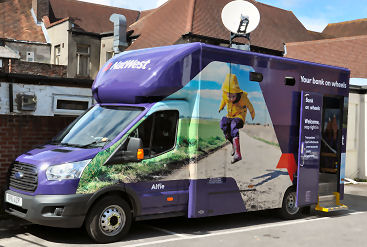 NatWest Mobile Bank Emsworth
Tues 1-3pm Spice Village
Fri 1 - 3pm Spice Village